Suzz challenged us to showcase something in the middle - a pop-up card with a surprise in the middle, a mini journal with pages inside, or anything that highlighted the middle of something for our "Stuck in the Middle" Challenge. The design team had a hard time choosing just one, but the overall winner is Lia van Bruggen-Vreman with her charming nautical pop-up card.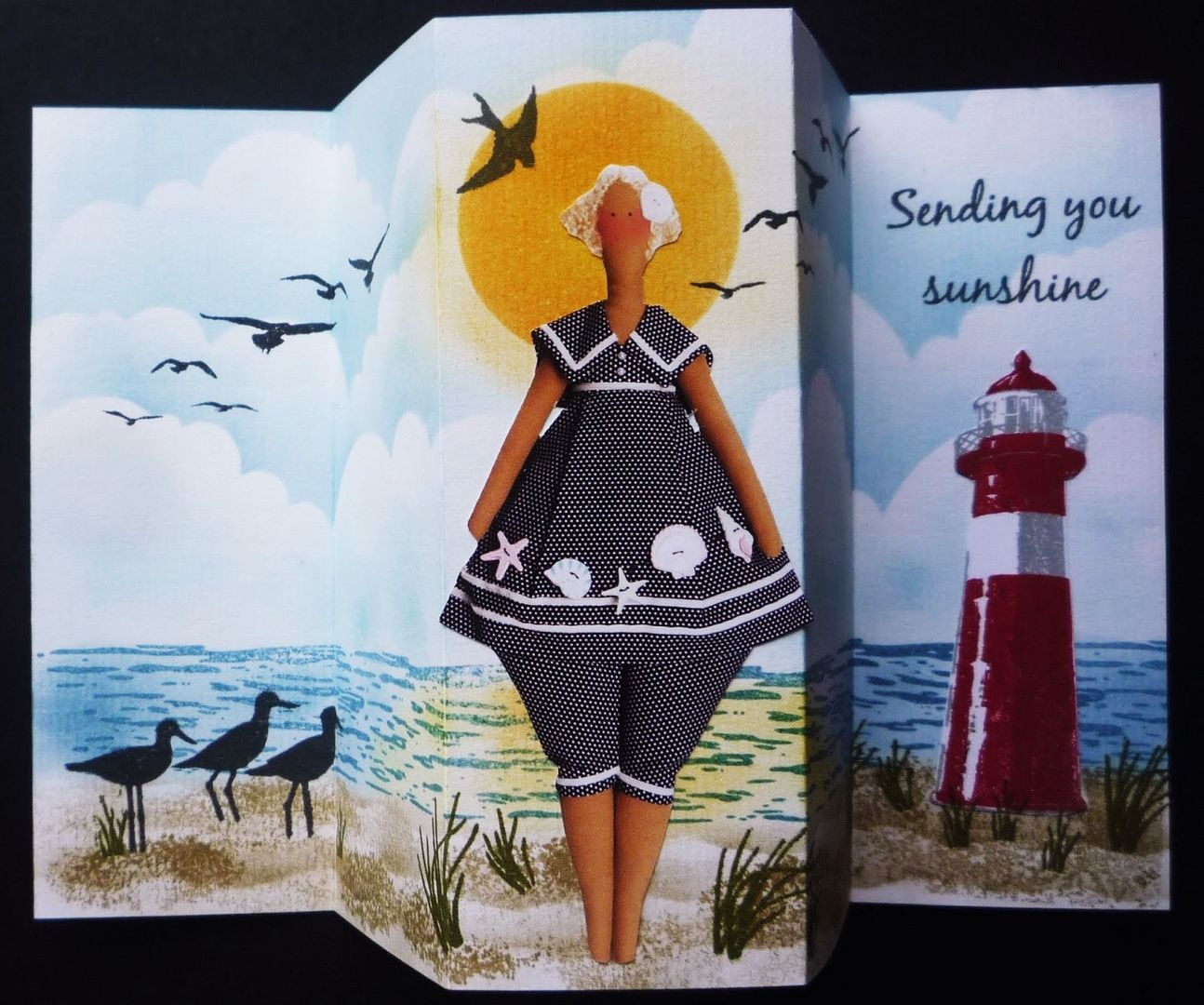 We look forward to seeing Lia return as a Guest Designer at a future date here on
The Funkie Junkie Boutique Blog
. You'll be contacted shortly with all of the details. And now our picks of three additional outstanding entries for the The Funkie Junkie Boutique Blog
Top 3 Badges
. In numerical order they are
#2 Esther Asbury
,
#4 Katy Drogos, and
#6 Vicky Tovar
. You'll be contacted shortly with the Top 3 badges so that you can display them proudly on your blog.
And finally for the lucky randomly drawn winner for the $25 gift certificate to
The Funkie Junkie Boutique
; our congratulations go to
#3 Jean Evans
. Please email Linda at
thefunkiejunkie@gmail.com
for the gift certificate details.
Thank you again to everyone who took part in this challenge and congratulations to all our winners. The current challenge -
'Stencil Mania'
- can be found
HERE
and runs through Tuesday, July 12th at 11:55 pm EDT, so there's still plenty of time to link your projects. Please be sure to read the rules carefully before you submit your entry.