The Funkie Junkie Boutique is delighted to welcome Lia van Bruggen-Vreman (
Lia's Designs
) as our Guest Designer this week. Lia was the overall winner of our
Stuck in the Middle
challenge recently.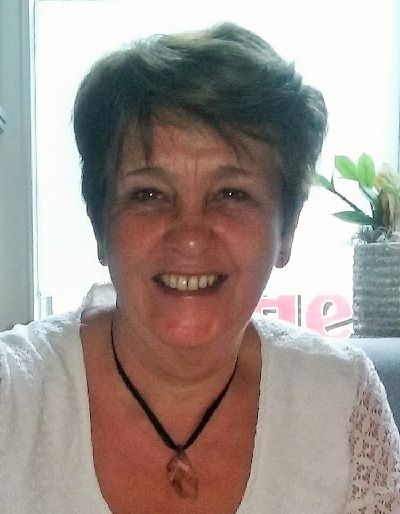 My name is Lia and it's great fun being a Guest Designer this time. During my whole life I am a creative person and I like all kinds of papercraft, like cardmaking, scrapbooking and making crafts for and with kids. As for cardmaking: I don't have a favorite technique, but I prefer making all kinds of sceneries with stamps and diecuts. I am a card designer for one of the most well known Dutch designers for cardsupplies (Leane Creatief) and that's big fun! But I also like cross stitching, reading good books and traveling with our motorhome. I am a textwriter for several Dutch craft magazines and sometimes I make craft projects to be published in these magazines.
Today you see my interactive card for the challenge theme "Moving Parts" which I made with diecuts from Leane Creatief and unbranded stamps. I made the background with diluted Distress inks and colored the stamped images with markers.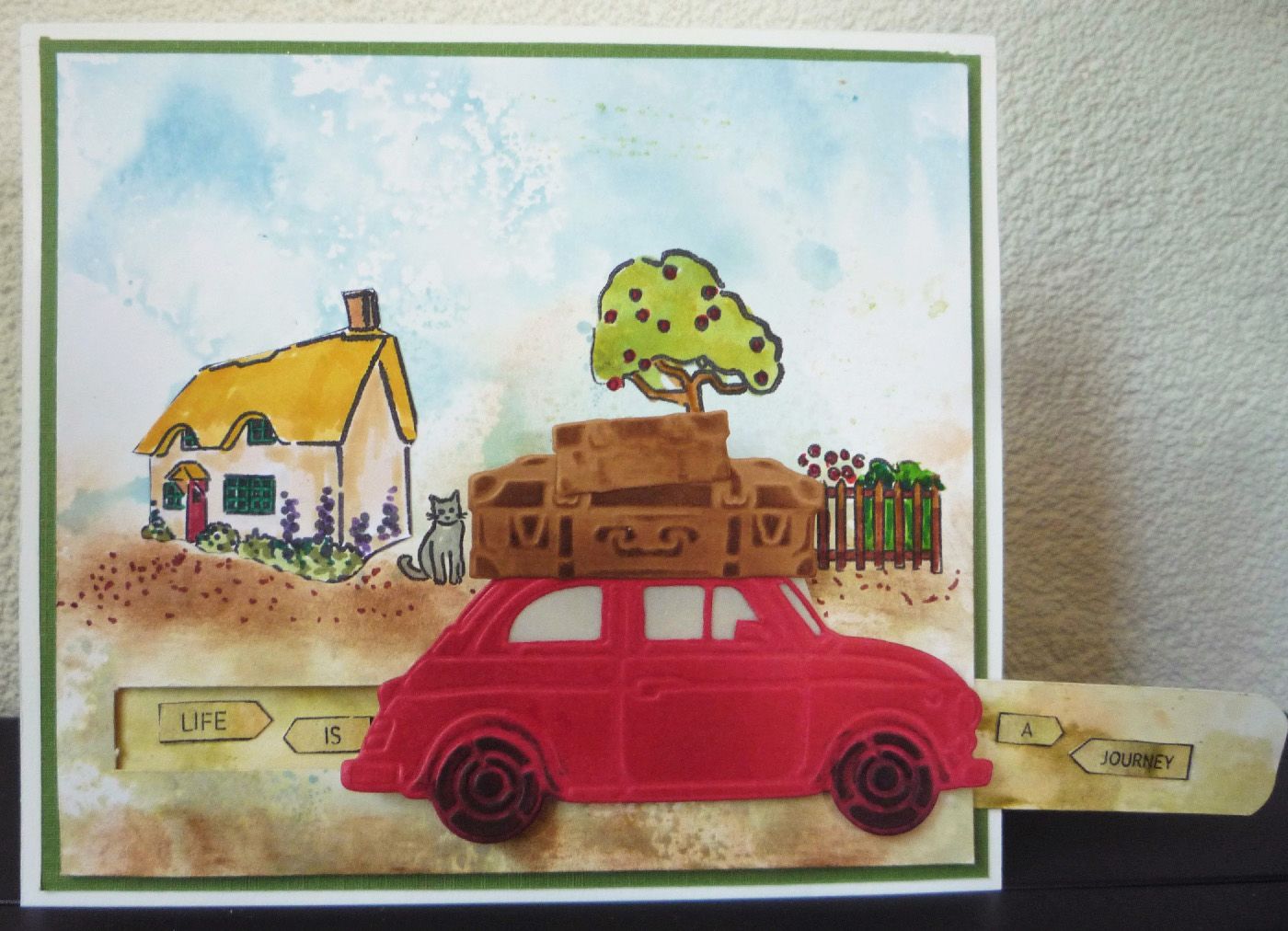 I attached the car with big foampads onto the 'pull out' paperstrip and attached the front of this card with foamtape onto a green card. Done that, this has been glued on the front of a double cream card.
Make sure you check out Lia's blog (
Lia's Design
) to see more of her beautiful creations. Don't forget to share your '
Moving Parts
' project with us. The challenge can be found
HERE
and runs through 11:55 pm EST on Tuesday, May 31st.